Here at OliHarri Creations, I design and create your charts and planners from scratch, all made to order in the UK. I take pride in sourcing only quality materials and finishing products to the highest of standards. I strive to be unique and original in my designs. With the addition of personalising your items to your exact specifications, you really can be sure that you will love your purchase!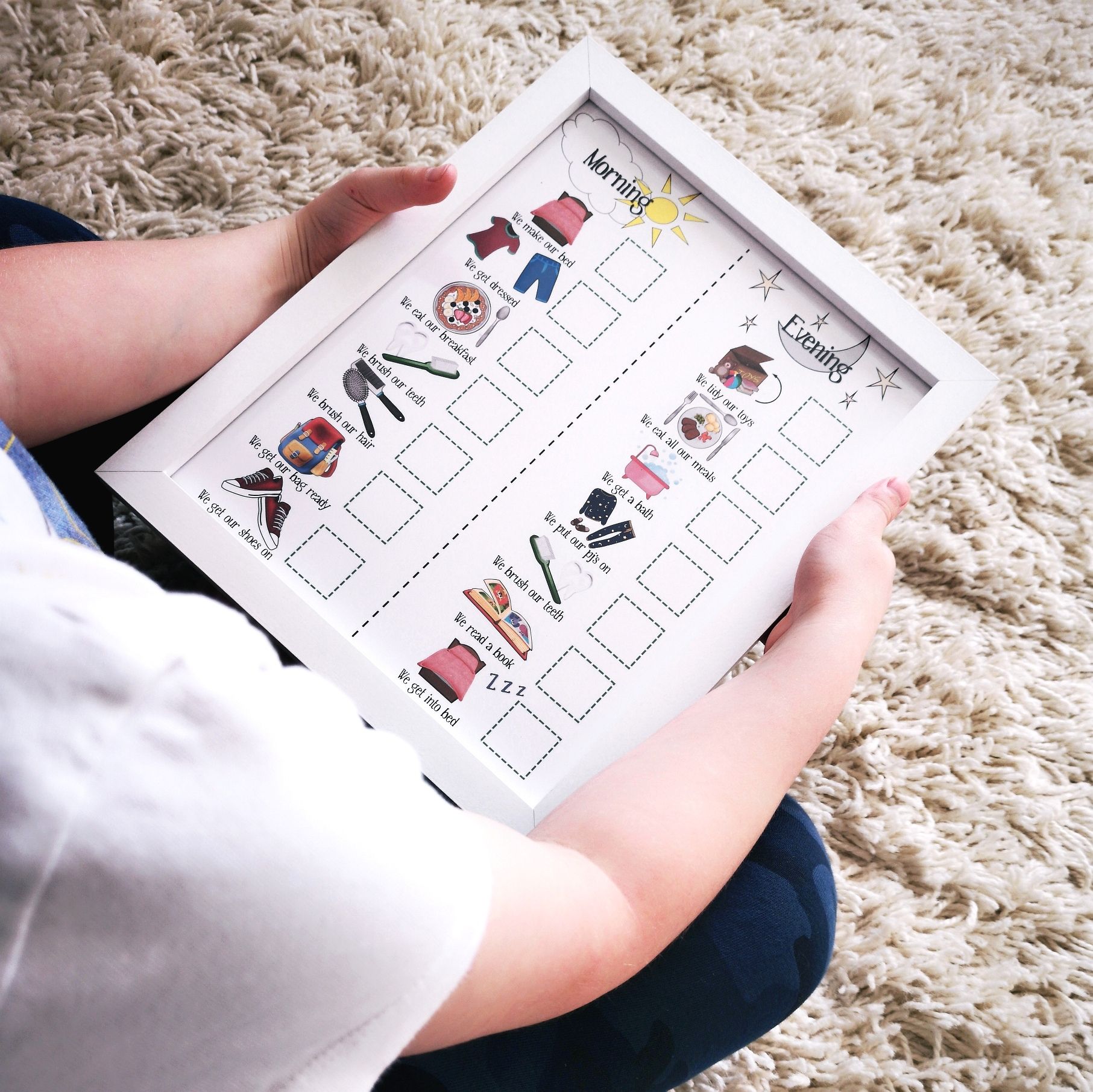 The idea behind a solid 'Reward System' that will work in the long run is to have one that is developed around the needs of your child and your needs as a family. Everyone desires a happy home and this way you are creating expectations and making them clear to your child. But how can we go about this?
Firstly make whatever you do fun and engaging and the kids will LOVE it!
Really think about a personalised list specific to your child, not just generic goals. A mix of behaviours, routines, chores and expectations work well so the children don't think it's all boring chores or that they are always naughty.
Include a mix of easily acheivable goals and more difficult goals and celebrate each little win with your child.
Make sure your system is age appropriate. A 2 year old cannot read and will be better suited to a visual chart while a 12 year old may need a more grown up chart or planner.
Behaviour charts do not need to be goal driven or job specific. For older children simply noticing and rewarding 'positive behaviour' is all that is needed to reinforce that behaviour.
Very impressed with the quality of this item and the way I could have it tailored to my little girl's routine. She loves it and at 2 a a half she understands it.... she's just woken up and told us "I've stayed in my cot all night! I can put a star on my chart" ... after a week of broken asleep this was amazing lol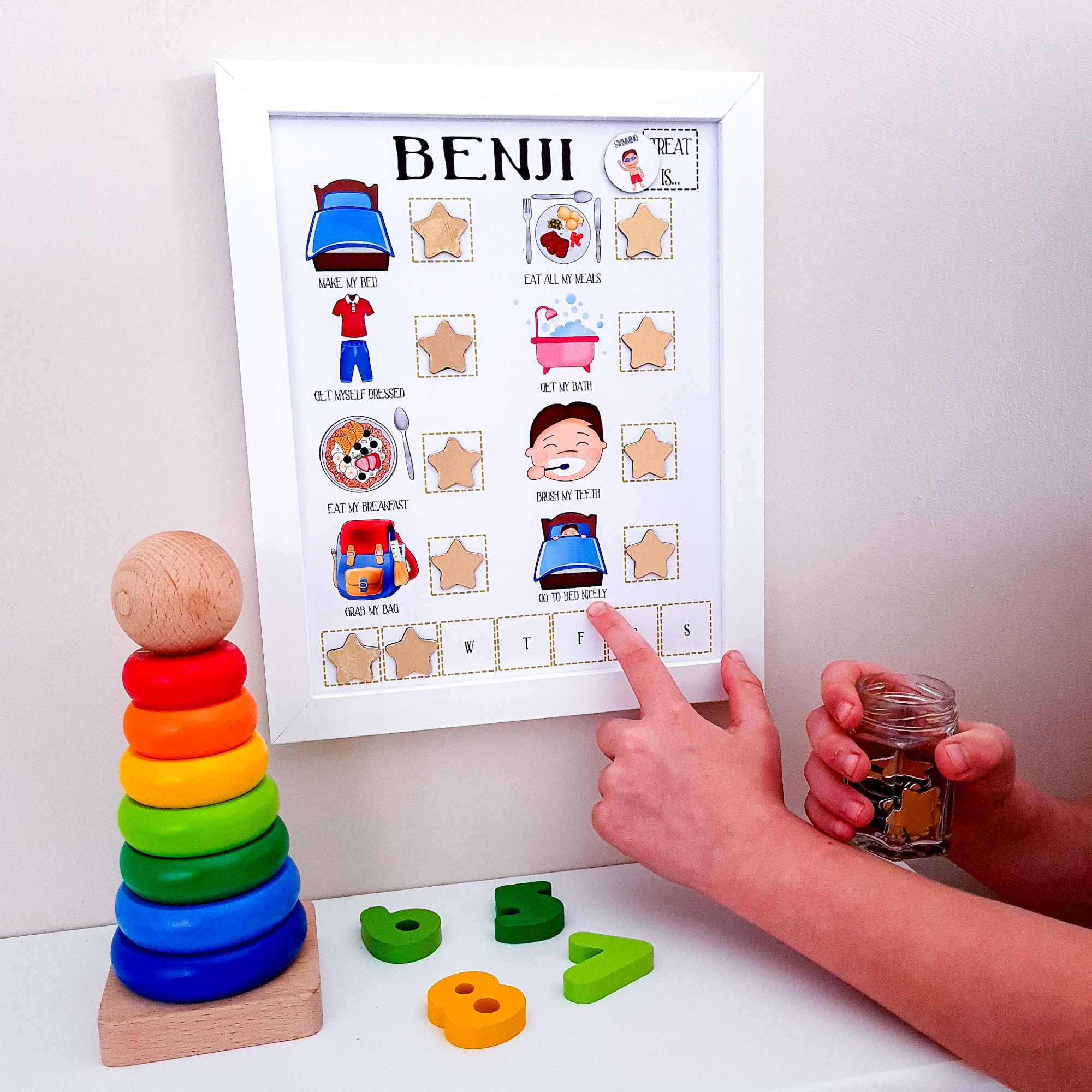 This chart is amazing! My son has autism and adhd, he finds it really hard to listen and want to do all his day to day jobs. He is a very visual learner so having pictures that are personalised to him that he can follow is perfect, he loves that the child looks like him and he can see what he need to do and then reward himself afterwards with a green smiley face which is his favourite one. The quality is amazing and it seems to be helping out, so I would definitely buy again if needed, thank you so much.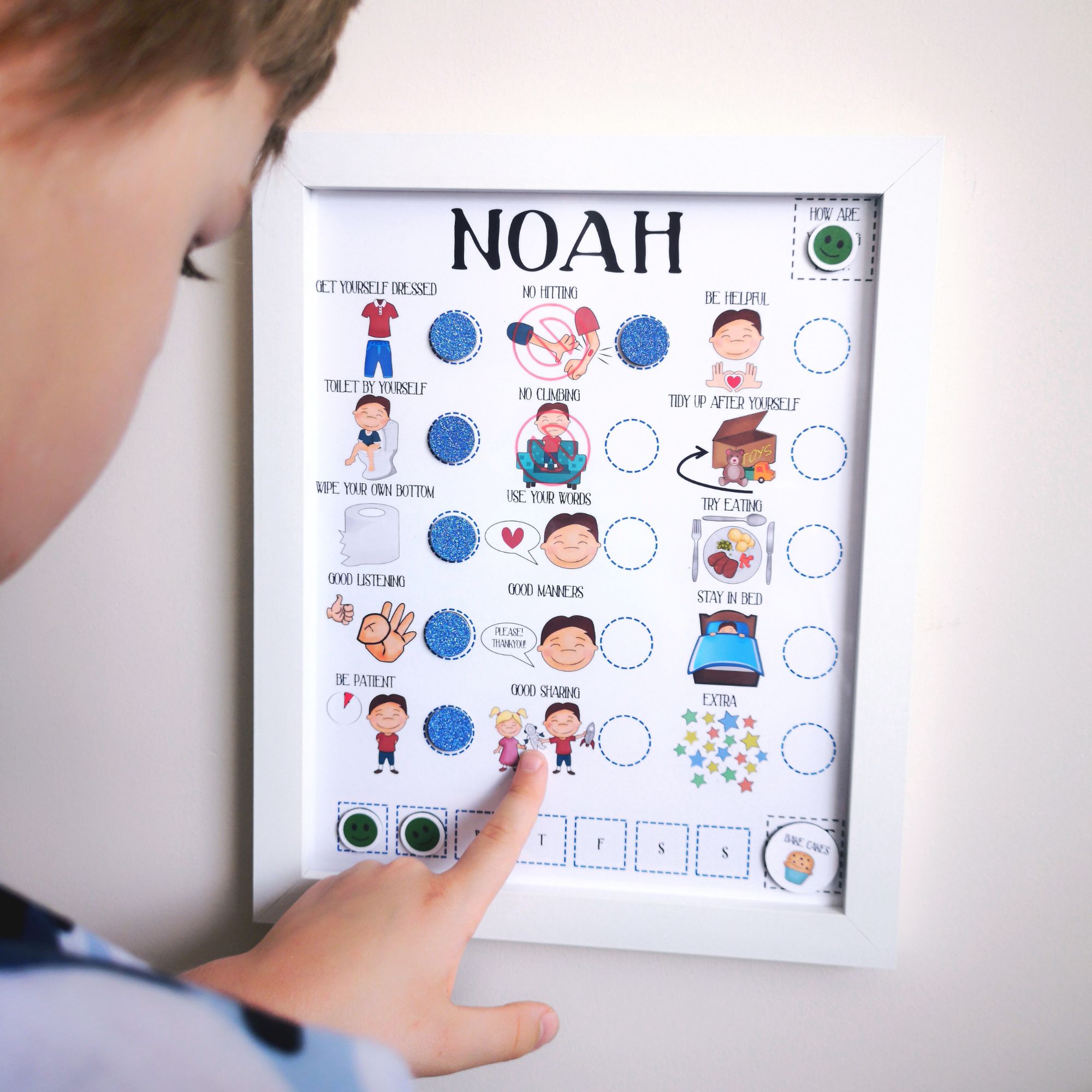 So well made and easy for my children with ASD to follow. They love their timetables and follow the next task with ease after checking them on the board. I will be buying additional magnets for different tasks and have already recommended to another SEN mum! Thanks so much for this game changer