A Quick Last Minute Christmas gift (or any other occassion)
Posted on
QUICK POST!
LOOKING FOR A LAST MINUTE CHRISTMAS GIFT FOR ANYONE???
Then look no further! This is a super quick, super easy gift idea! Your frame can hold chocolates, alcohol, biscuits, sweets, perfume, smellies (or anything else that can be remotely classed as an emergency item!) The world is your Oyster and only limited to your imagination. This developed from needing 2 teachers gifts from my boys (with school now having tonnes of teachers and teaching assistants it can get expensive!) So this was whipped up very last minute!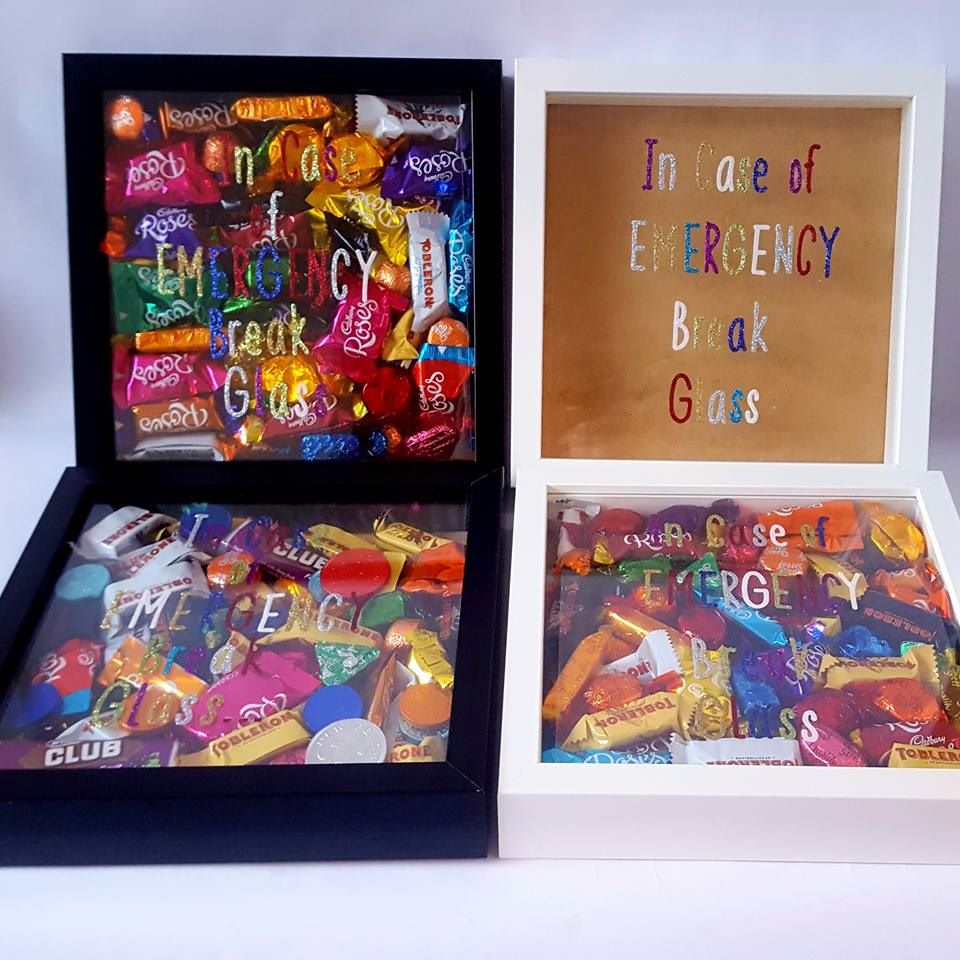 Grab a box frame (we used an Ikea box frame 10 (w) x 10 (h) x 3 (d) inches but you can go bigger too)
Some sticky adhesive backed letters or some vinyl
Your 'emergency supplies' of sweets, chocolates, alcohol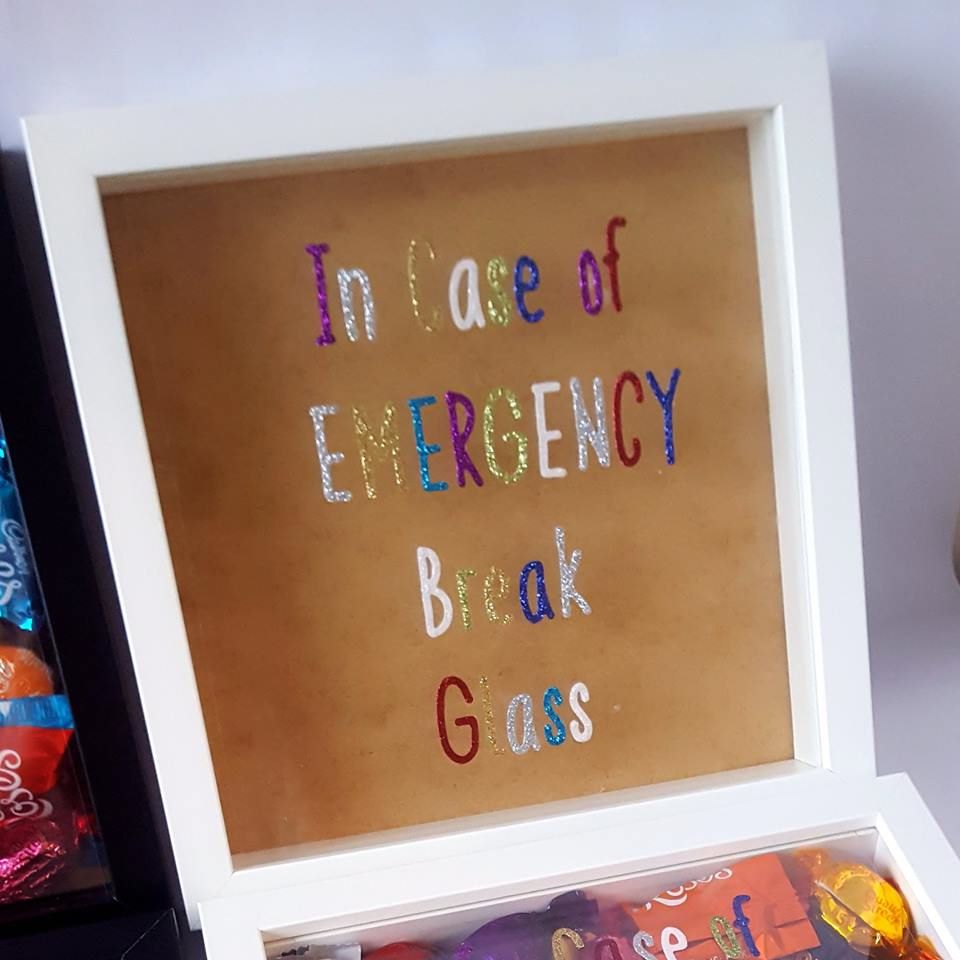 Use the sticky letters to write your wording, we have used plastic sheeting to hold the wording and placed it beind the glass. You can write anything you wish! I know others just place the wording on top of the glass...do whichever you find easiest.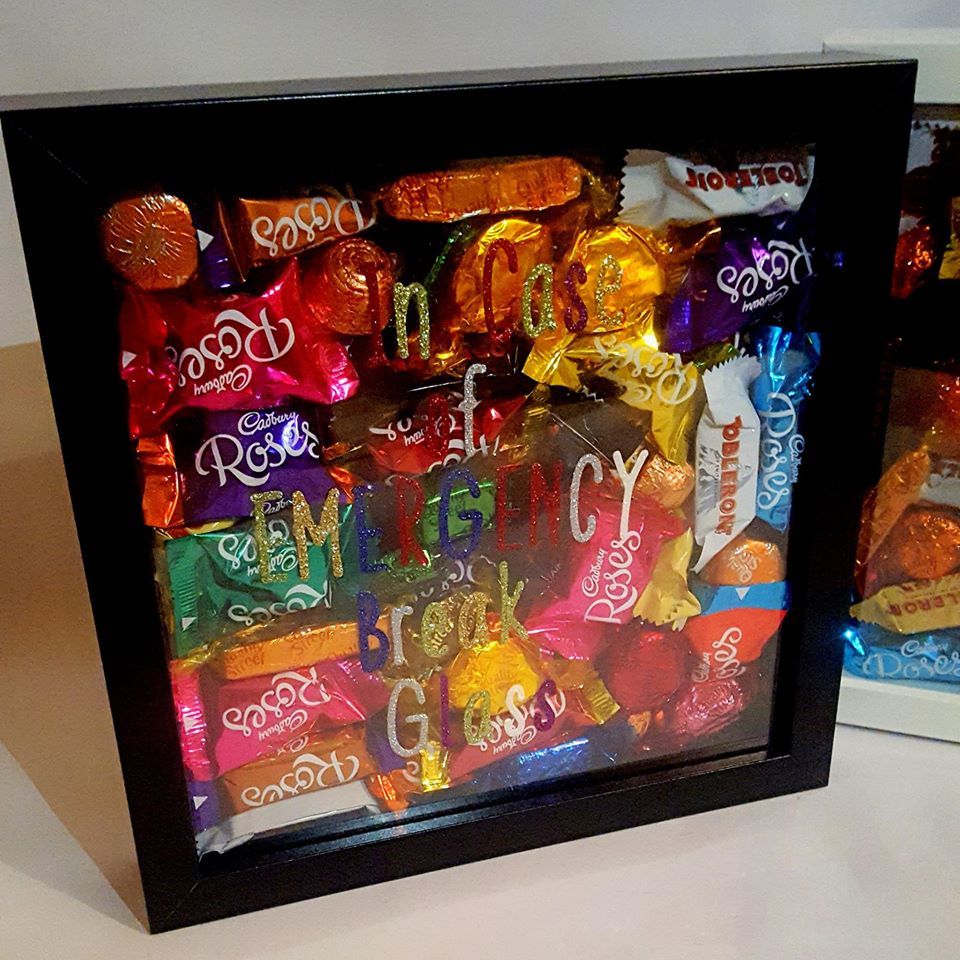 Fill the frame to the brim with anything you like! Have fun!! We used a mixture of Hero's, Roses, Toblerones, chocolate coins and Celebrations.. (We had to fill 4!!)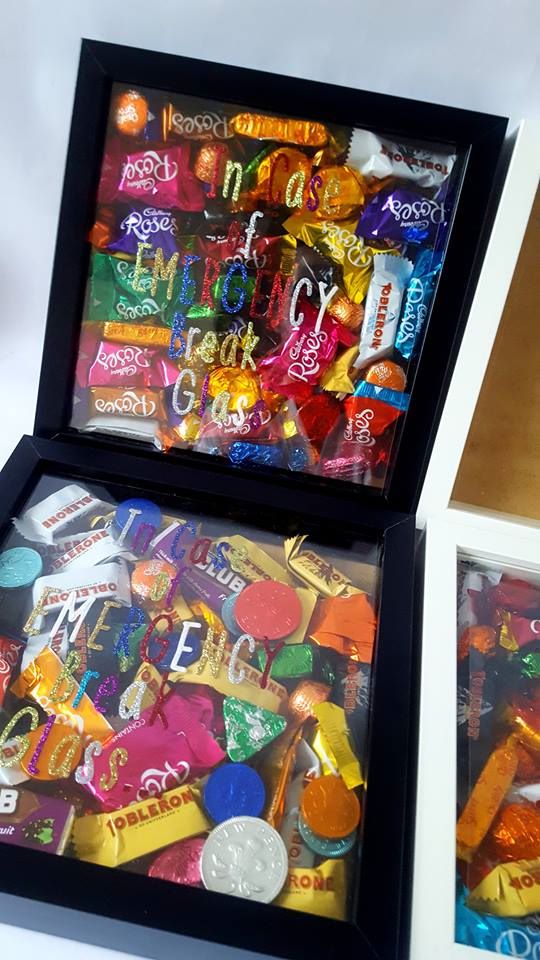 And there you go!! Lovely last minute gifts for any occassion whipped up in a flash!!